I know this is a stupid question. . . I know God is perfect and hears my pleas for NO MORE RAIN! I reckon He has a reason for giving us an over abundance of it this year but it is so cold and wet today! Today? Heck! Yesterday we set a record for the date for having a
high of 56
-- the lowest high for that date here ever!!!!!!!!!!
Last year on the same date, it was 96 which also set a record
. . . as being the highest temperature for that date.
I guess now that it is spring and summer is almost here, I just wish that we could have some of those nice warm days without wind or rain to cool us off too much. I like to walk and it has been awhile since I had the time and opportunity on a nice day.
I wanted to share MY rain with Vir Ü but it just didn't happen. . . she finally did get her own rain though.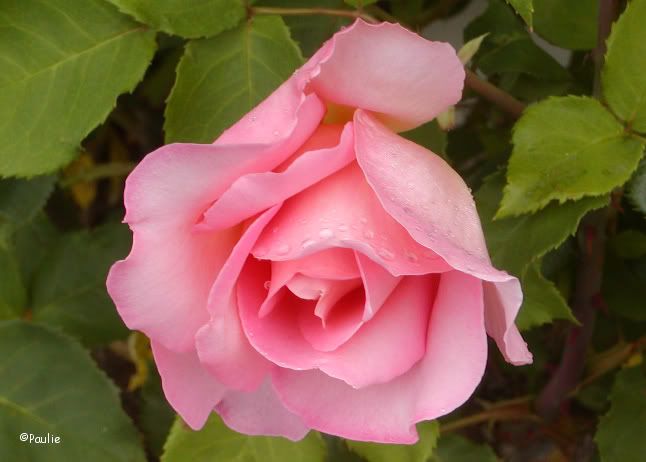 Well, I guess there is one good thing about rain and photography. . . the droplets of water make the flowers look interesting