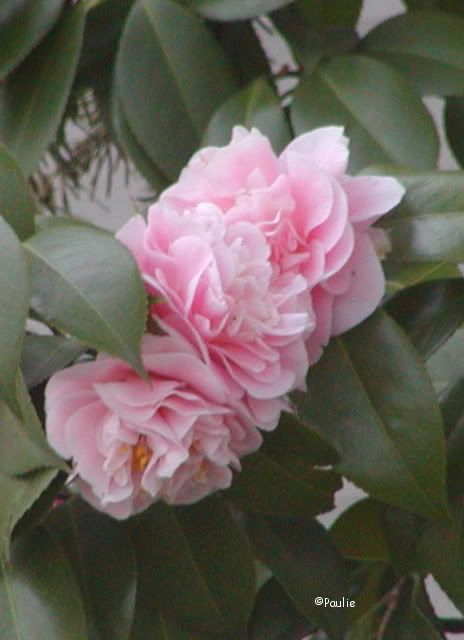 I really enjoy taking photos with my 4 year old digital camera. Sometimes I feel jealous of internet friends who have a more powerful one with more pixels AND additional lenses AND tripods but I like what this camera does for me. So, for now, I am content to use it. I have always taken photos with different cameras but with film developing, it can be costly. Digital cameras are the icing on the cake!
With SPRING in full session now, I am looking forward to getting more photos of flowers on my walks on the abundant trails we have here in Vancouver. Sometimes I don't know what the flower name is. . . today, on a Photography forum that I post on, a fellow photo buddy from England told me this is a Camellia. I was so grateful to find out.
Being connected to the internet has brought me many blessings and this is just one of them!